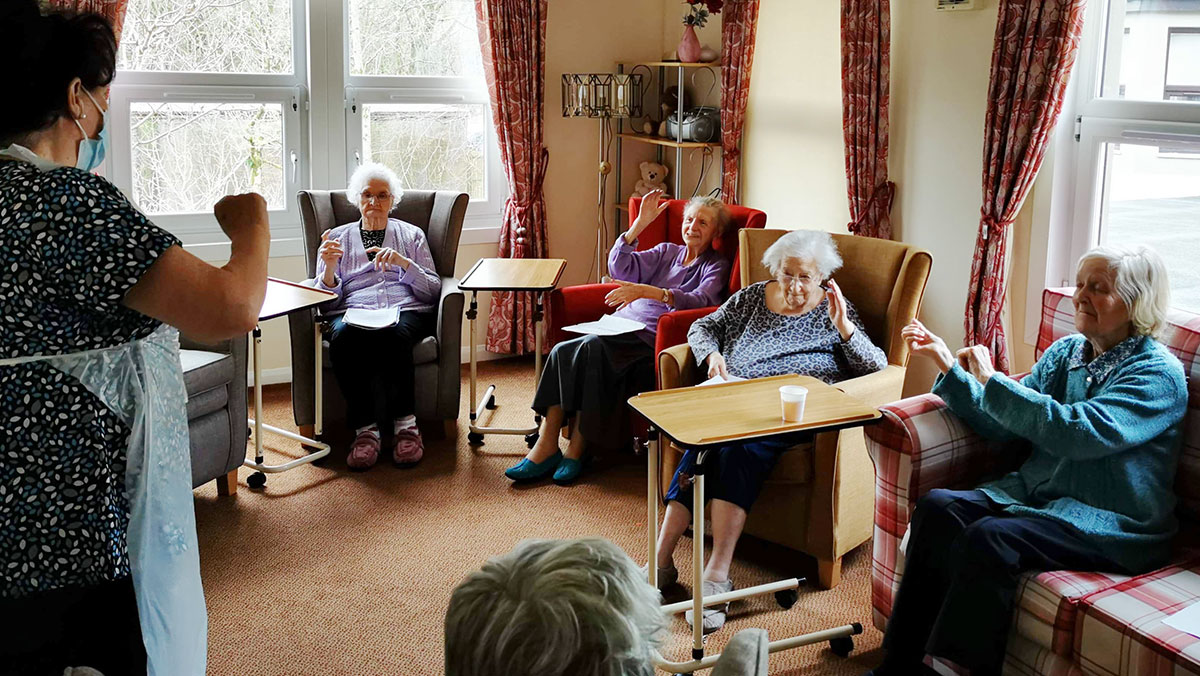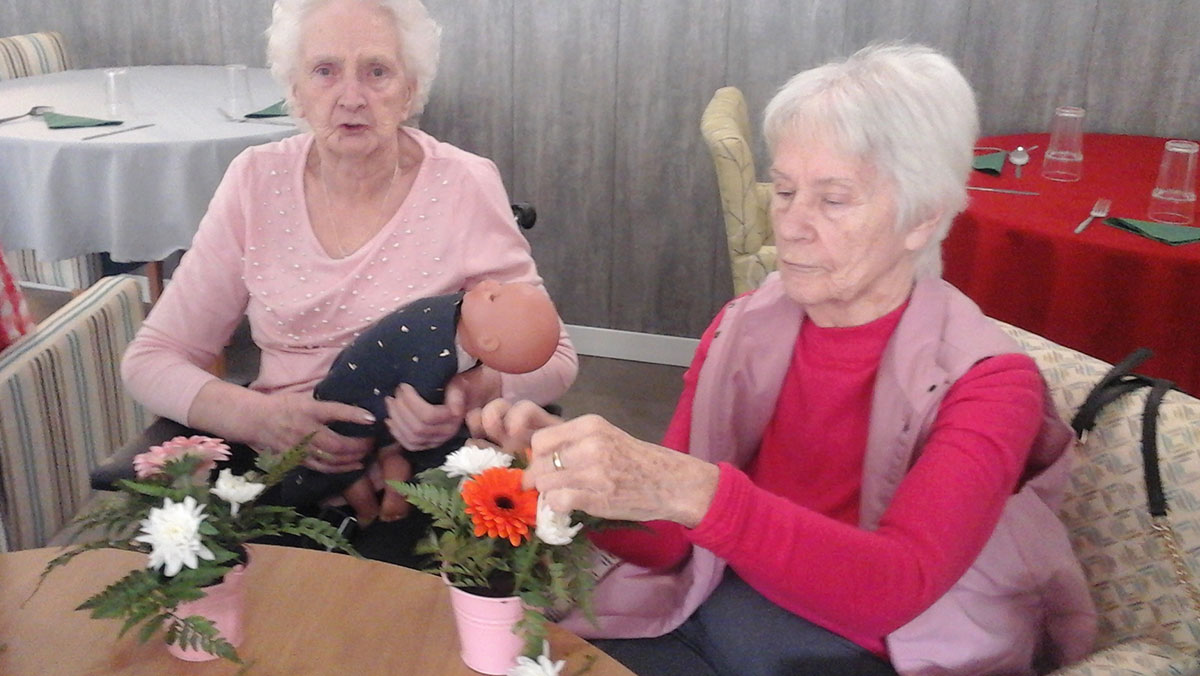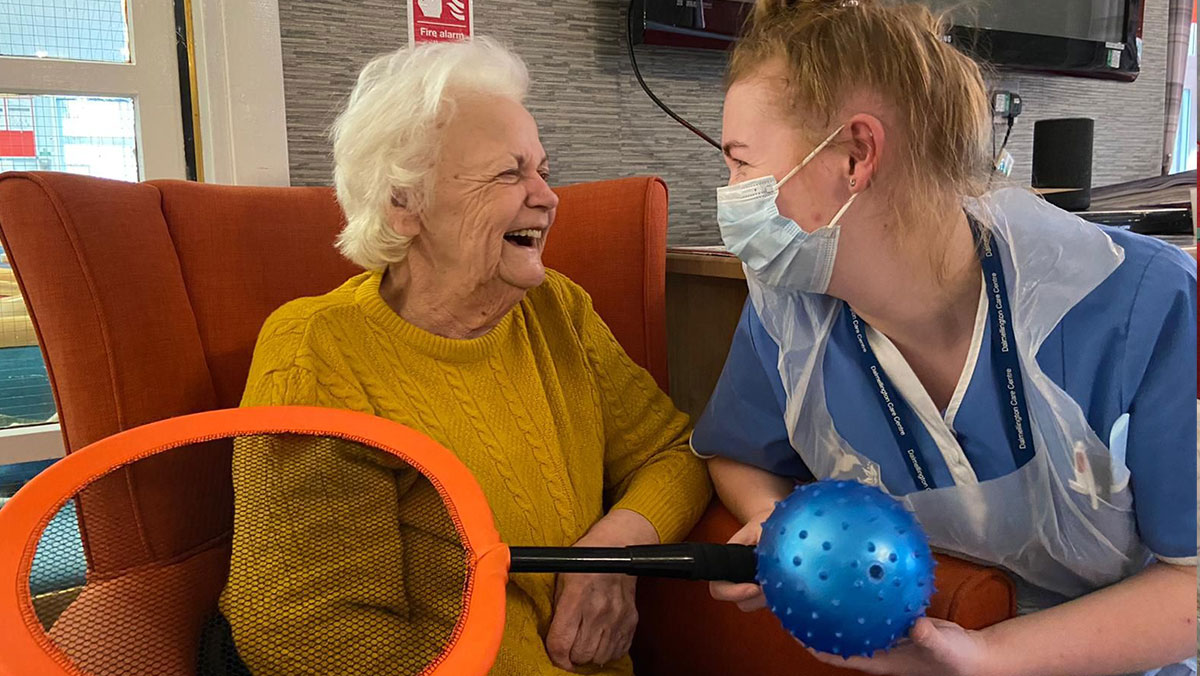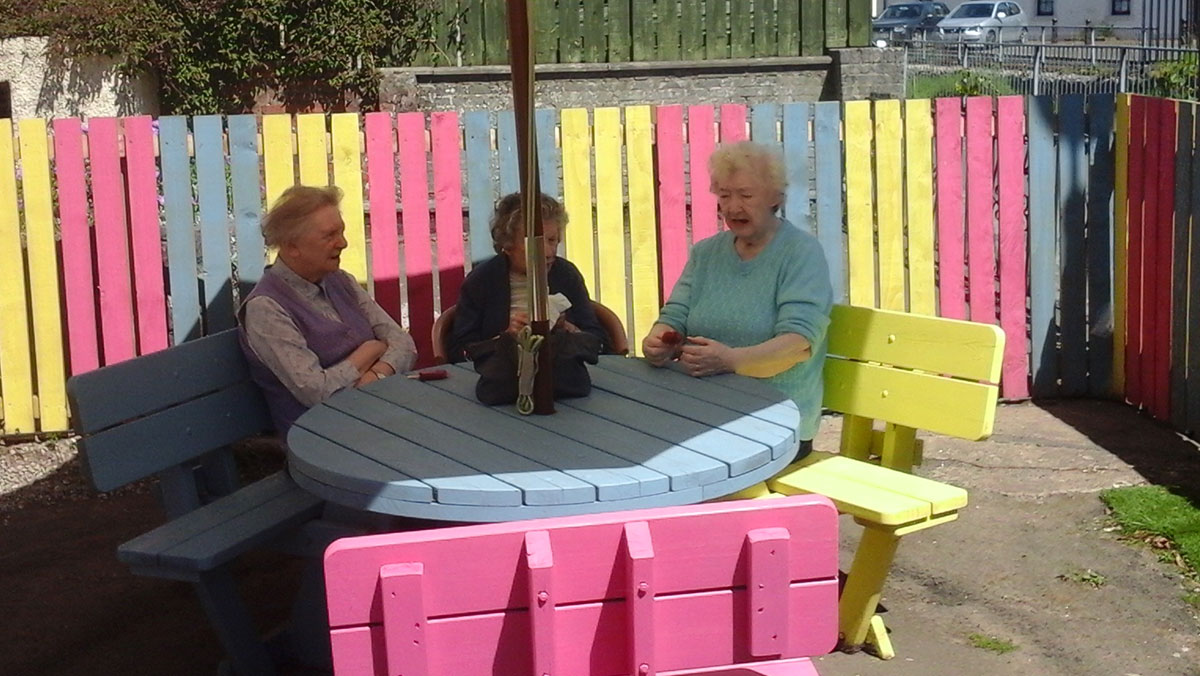 We place great emphasis upon enriching a resident's social life, encouraging friendships and bringing engagement and fun to all and our aims at all times are to provide high quality nursing and residential care to meet the assessed needs of the individual person, who have a physical, or mental disability.
Where appropriate, gentle exercise and activity can increase general health, strength, alertness, confidence and appetite.
We offer a varied and comprehensive daily program of activities both within and also outwith the home where we benefit from strong links with our local community. To this aim, we will provide an enriching experience for the people we support, through an inclusive environment and participation in activities that promote imagination and well-being.
Dalmellington Care Centre uses the following guidelines in the planning and executing our Recreational Activities:
We actively engage with the residents through engagement through the CAPA programme where we won an award from the Care Inspectorate with residents participating in all levels of physical activity
Support will be offered to participate wherever it is possible and practical, taking into consideration an individual's interests and according to their abilities.
Interest, talents and skills are always promoted & encouraged. 
Our two activity co coordinators arrange regular in-house and external activities.  The Centre has its own minibus for outings and transportation. Examples of the activities we offer are:
Games evenings
Physical activities
Bingo
Dominoes
Down memory lane
Concerts and sing-along's
Tea dances
In-house monthly church services
Weekly church outings
Religious & Cultural Observances
Every effort is made to enable the residents who we support to practice the religion of their choice, including ensuring the provision for religious observance wherever possible.
Residents are encouraged to pursue aspects of their cultural background and this will be facilitated within the home, and where necessary we consult with external groups to best meet their needs.
We liaise with the local community church group to bring services into Dalmellington Care Centre.